Main content starts here, tab to start navigating
Private Events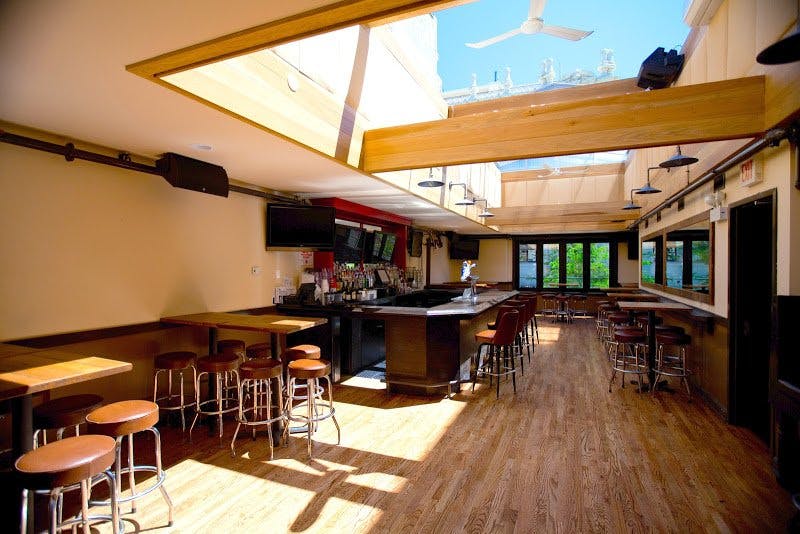 Private Events
Our space is perfect for any occasion.
Whether you're in the mood to grab a bite to eat and some drinks with friends, or, if you're looking to plan a rooftop party... We've got you covered!
The downstairs is an upscale tavern replete with hickory-slatted walls and floors, wood-beamed ceilings, a 38ft copper-plated bar, and bucket-style stools, chocolate leather booths, 7 high-tops each with its own 24-inch flat screen, plus 13 wall-mounted screens. It can host parties of any size up to 200 people.
The upstairs is a continuation of the 1st floor aesthetic and has the option of retracting the roof for an open air vibe in the summer and great lighting throughout the year. Equipped with a full bar, wall-mounted TVs and plenty of seating, the Pony Up Lounge provides a great atmosphere for just about any type of gathering year round.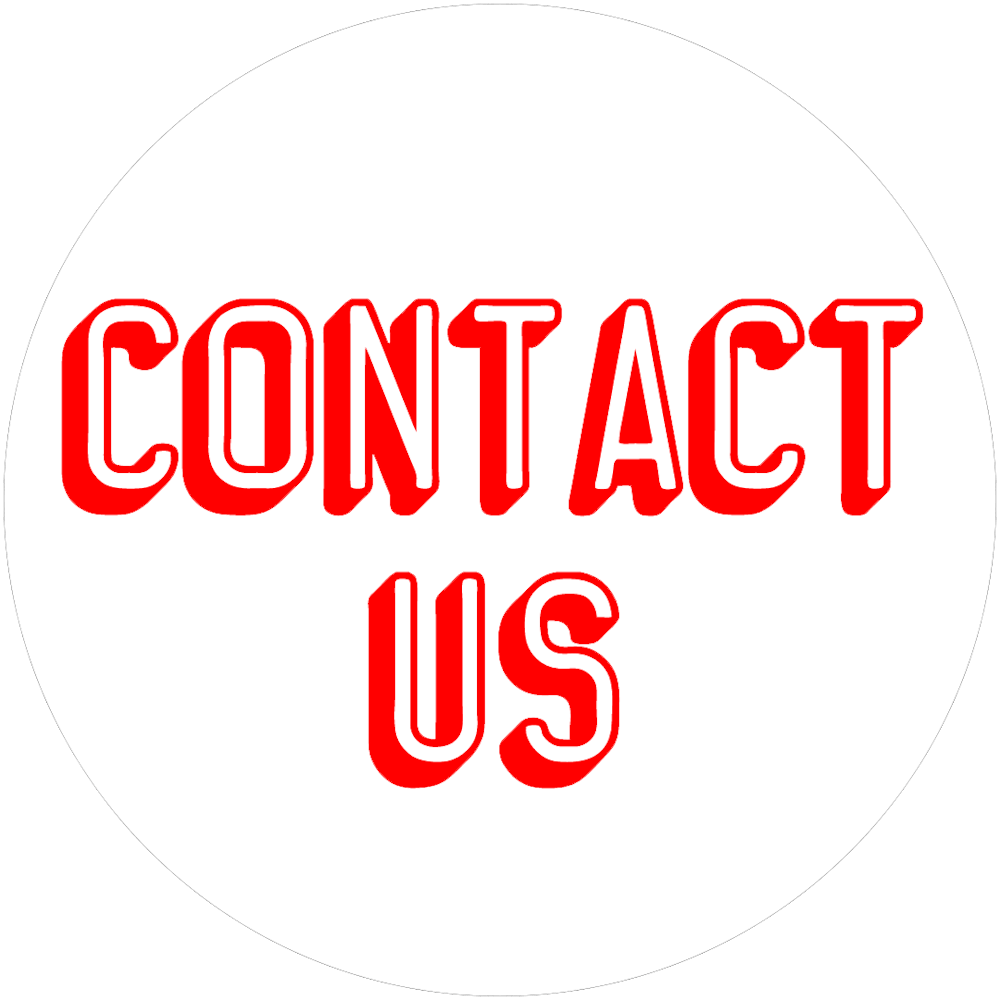 Private Events Info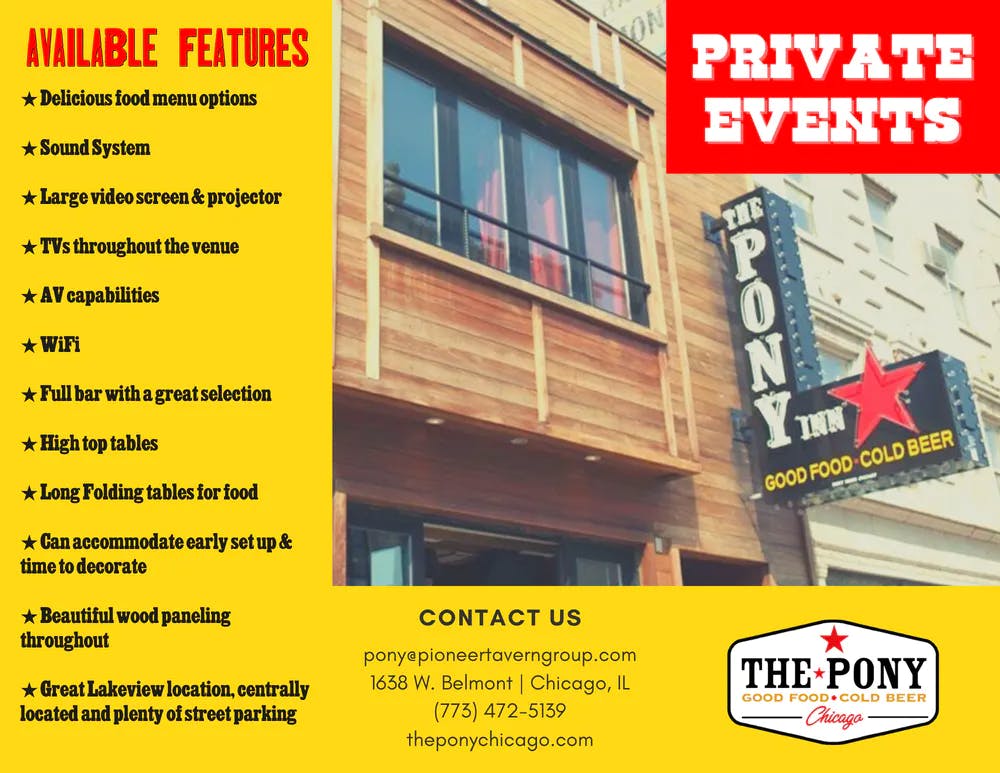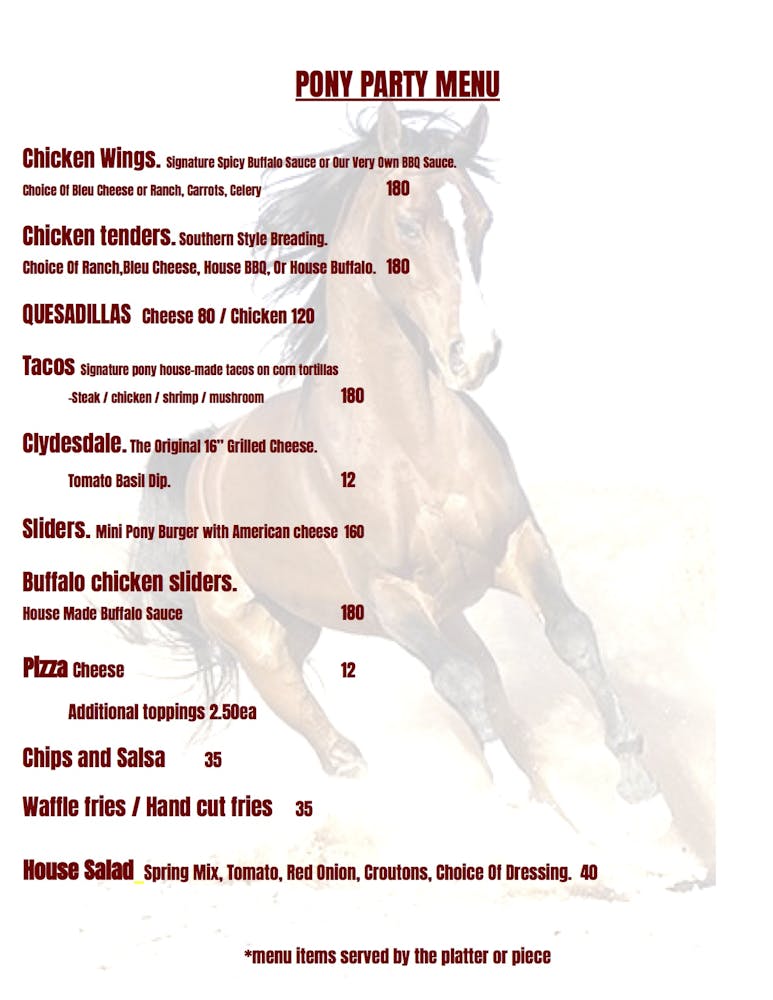 The Pony will work with you to customize your event to perfectly fit your needs.
Here are just some of the amenities we have to offer:
★ Sound System
★

Large video screen and projector
★

TVs throughout the venue
★

AV capabilities
★

WiFi
★

Great selection of beer & liquor
★

High top tables
★

Long Folding tables for food
★

Able to accomodate early set up
★

Beautiful wood paneling throughout
★
Great Lakeview location, centrally located with plenty of street parking and easy access to public transportation
Package A
Miller Light & Coors Drafts
Well Drinks
$35 per person [not including tip]
Package B
Miller/Coors Draft Beer
Call Drinks
$40 per person [not including tip]

PACKAGE C
All Drafts
Call Liquor
$45 per person [not including tip]